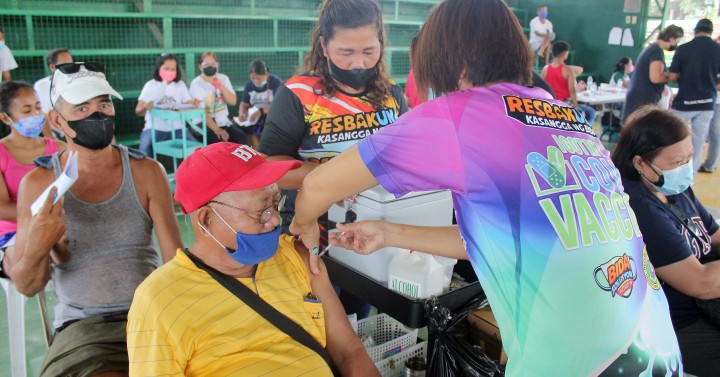 Council recommends 2nd booster shots for medical workers and the elderly
MANILA – The Health Technology Assessment Council (HTAC) has already recommended a second booster shot for healthcare workers (A1) and the elderly (A2), according to the National Immunization Operations Center (NVOC) tuesday.
The HTAC is just waiting for another requirement from the World Health Organization (WHO), according to NVOC Chief and Undersecretary of Health Myrna Cabotaje during the "Laging Handa" public briefing.
"The guidelines for the second booster for A1 and A2 should be out now, but WHO has another requirement," she said.
Health authorities will immediately issue guidelines on administering the second booster shots for A1 and A2 once the WHO gives the go-ahead.
The government has rolled out the second booster to immunocompromised adults, administering a total of 30,912 doses so far.
Among those initially covered are adults with human immunodeficiency virus, active or malignant cancer, organ recipients and bedridden patients. (NAP)